A nasal oxygen cannula is a medical device that delivers oxygen to the lungs through the nose.
The device features curved and tapered nasal prongs that fit comfortably in the nostrils. These prongs are also lightweight and can be inserted and removed with ease. The nasal cannula is suitable for patients with stable respiratory conditions. It reduces the risk of carbon dioxide rebreathing and allows patients to eat, drink, and move about comfortably. However, some people may experience nasal dryness after using this device. It is important to note that these problems generally resolve themselves with continued use.
To ensure safety and comfort, patients should clean the nasal cannula regularly with alcohol wipes. The cannula should be disinfected at least twice a day, but even more often if the patient is sick. It is also important to disinfect the cannula with a solution of white vinegar and dish soap. This solution kills bacteria without damaging the tubing material. In case of a malfunction, contact your healthcare provider or physician to get it replaced.
As the nasopharynx is a dynamic environment, the airway radius can contract or expand as needed.
A high-flow nasal cannula creates a positive pressure environment, pressing outward from the interior of the nasopharynx. This dilates the airways, reducing resistance to air flow and promoting ventilation. If the flow rate is too low, a patient may experience localized bleeding or obstruction.
The nasal cannula is a relatively noninvasive way to provide oxygen to a patient. Adequate air can help individuals overcome daily challenges and give them more energy and less fatigue. Talk to your healthcare provider to learn more about this medical device. There are many advantages to a nasal oxygen cannula. This device is not right for every patient, but it may be right for you. And, in case you are suffering from breathing problems, you should consider getting one.
In addition to the safety factor, nasal cannulas are also compatible with infants and small children. You can secure the nasal cannulas with transparent dressings or tape. The pros and cons of using this device are discussed in the following article. If you are concerned about the safety of this medical device, consult a medical professional immediately. This device will benefit your patient's health in a long-term.
A nasal cannula is a medical device that is lightweight and easy to use.
It can be used in a variety of hospital settings or at home for the delivery of medical-grade oxygen. The nasal cannula is a thin, flexible plastic tube attached to the oxygen concentrator. The cannula is intended to provide comfort while using it. This device is very flexible and lightweight, and can be used by people with various medical conditions.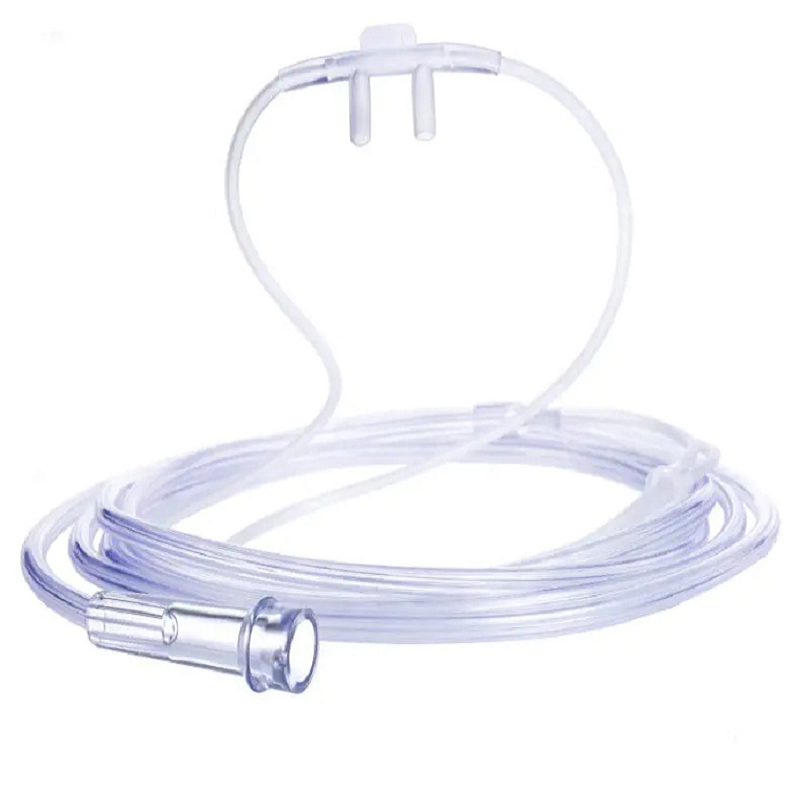 Disposable Medical PVC Nasal Oxygen Cannula
Single Use/Disposable PVC Nasal Oxygen Cannula
---
Features: 
- Available with different length to suit all patients' requirement
- Available with various types of adult, pediatric, infant and neonate
- Available with a wide selection of prong types
- The soft curved prong can offer the best possible comfort to patient
- And the flared type can slow down the flow of oxygen 
- Available with CE, ISO, FDA certificates.