Adult Mucus Extractor
Mucus Extractor is designed specifically for aspiration of secretions from the oro-pharynx of newborns for microbiological examination.
It is a one-use device. More detailed product information is available under the Additional Resources tab.
Mucus extractor is a suction device that removes secretions and mucus from the respiratory passage. This material is then collected for laboratory analysis. The extraction of mucus is an important step in treating asphyxia, which occurs when the airways become blocked. In such a case, other resuscitation methods cannot work properly. This device is safe to use even on small babies but the user must have proper training.
Medical Mucus Extractors
Medical Mucus Extractors are used to aspirate mucus from the oro-pharynx in newborn infants. They allow the child to breathe freely and collect a sample of mucus for microbiological study. They are intended for single-use only. Further, they do not have to be sterilized after every use. More information about these medical equipments is available under Additional Resources.
There are various types of Medical Mucus Extractors on the market. Some of them are designed for single use while others have two tubes. Some even come with a filter to prevent the secretion from contaminated mucus. Purchasing one is easy. You can get mucus extractors from drug stores or baby supply stores. You can even buy one without filters, as they come in a peelable pouch pack and are inexpensive.
One thing you should always remember while using a mucus extractor is that you should always wash the device after every use to avoid transferring any germs from it. A clean mucus extractor is safe for use on babies. The tip of the device should be about one-quarter to a half-inch inside the nostril. A slightly angled tip and saline drops will help it work more effectively.
If you do not have the equipment needed to use a medical mucus extractor, you can use a disposable oral one. They are sterile, and can be used in places where machines are not available. They are also a useful tool in emergencies and other situations when sterility is compromised. The most important thing to remember is to use them carefully and safely. You should never try to use them in a hospital, as you could end up risking infection.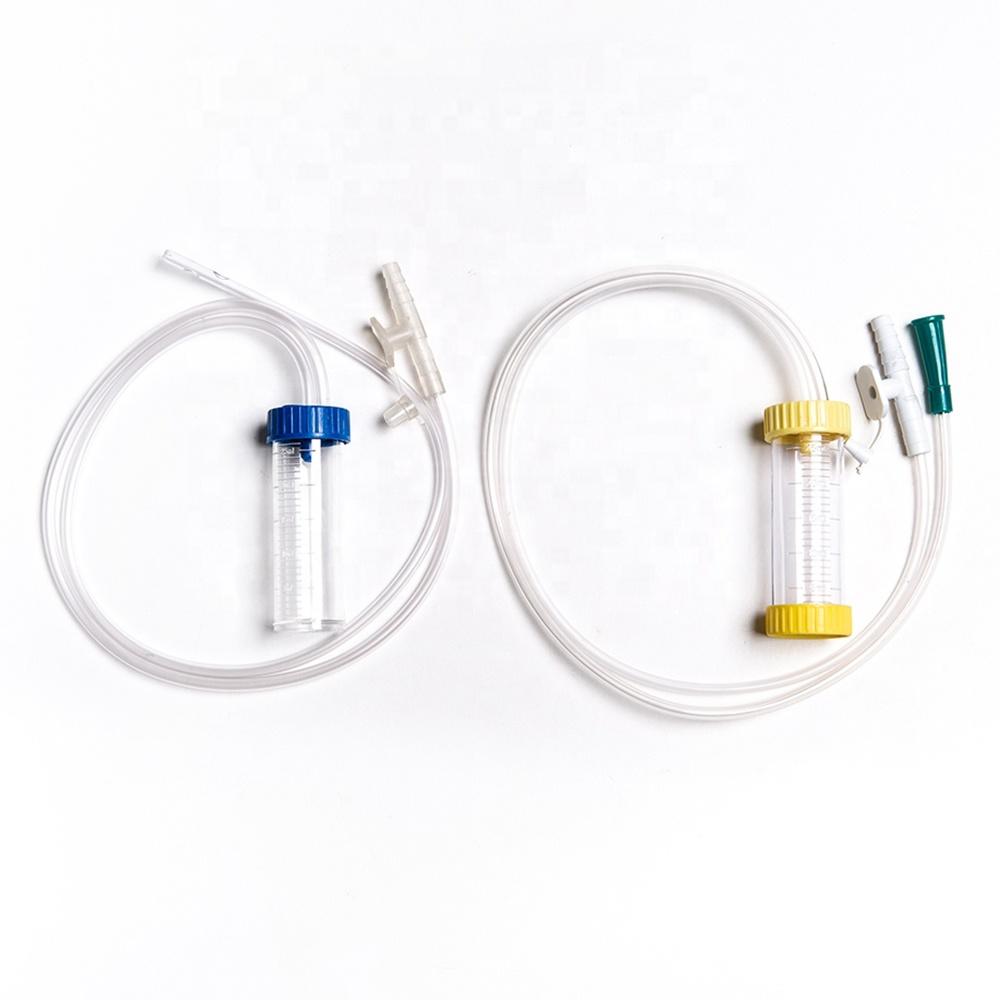 | | | | |
| --- | --- | --- | --- |
| Place of Origin: | Zhejiang, China | Brand Name: | OEM brand & Kangna |
| Model Number: | KN-VS01 | Sterilization: | EO GAS |
| Properties: | Gynecology | Size: | XS,S,M,L |
| Shelf Life: | 3 years | Material: | Medical grade PS |
| Packaging: | 1pc/PE bag,100pcx/carton | Store claim: | store in dark, dry and clean conditions |
| Certification: | CE,FDA,ISO13485 | Instrument classification: | Class II |
| Safety standard: | None | Type: | middle screw |
| Volumes: | 1cc, 2cc, 3cc, 5cc, 10cc, 20cc, 30cc, 50cc | Component: | duckbill,screw,nut |
| Supply Type: | OEM | Delivery time: | within 25days after payment |
| Port: | Shanghai port,China |   |   |