Nitrile Gloves are great protection for workers in a variety of industries.
These protective gloves are made from a synthetic rubber known as nitrile butadiene. This rubber is also known by several other names, including Buna-N, acrylonitrile, butadiene, and butadiene. Here's what you need to know about this rubber. What is nitrile?
The chemical resistance profile of nitrile gloves is superior to that of latex, making them an ideal choice for many industries. Penn research labs use nitrile gloves in place of latex because latex proteins can cause skin allergies. Some people are allergic to the accelerators in nitrile, which is why it's a good idea to test for sensitivity before buying a pair. In addition to protecting workers, nitrile gloves can prevent contamination of the work environment and surfaces.
Compared to latex gloves, nitrile gloves are inexpensive and easy to use. They also have fewer allergic reactions than latex gloves. Additionally, they are available in different colors. Many manufacturers tailor nitrile gloves to suit the needs of their industry. One disadvantage of nitrile gloves is their biodegradability. Nonetheless, they are a good choice if you are looking to protect your employees from potential harm.
While many people may be allergic to latex, nitrile is a safe choice for most industries. Although it may react to certain acids, it's safe to use in most industries. Nitrile gloves are waterproof and sterile, but should never be used in environments with red fuming nitric acid or rocket propeller. These substances may react and cause a burn. So, if you're in the industry of processing and packaging food, nitrile gloves are your best option.
Although Nitrile is made from man-made polymers, it still has a high price tag compared to natural rubber.
However, it's becoming the material of choice for many applications and is far less susceptible to allergies. Nitrile gloves are also more stable than latex, so it's an excellent choice for anyone who needs to protect their hands from the dangers of chemicals and other substances. So, if you're looking for gloves to keep your hands safe and your workers' hands protected, nitrile is the way to go.
Nitrile gloves are made from a synthetic compound. Nitrile is allergy-safe and is a great compromise between latex and vinyl. They feel and function much like latex but are sturdier and more comfortable. Because they're more durable, they are an excellent choice for demanding applications. They're especially convenient to clean, which makes them perfect for many different uses. The powdered version of nitrile gloves is also easier to dry and remove from hands.
To determine if a nitrile glove meets a specific industry requirement, check the thickness of each glove.
Its thickness can vary from palm to fingertips. Thicker gloves may be more resistant than others, but thin nitrile gloves may not have much resistance. Make sure that the thickness matches your work environment, and check the manufacturer's recommendations. The quality of the gloves will determine their use and cost. In addition, you must consider the safety and regulatory specifications.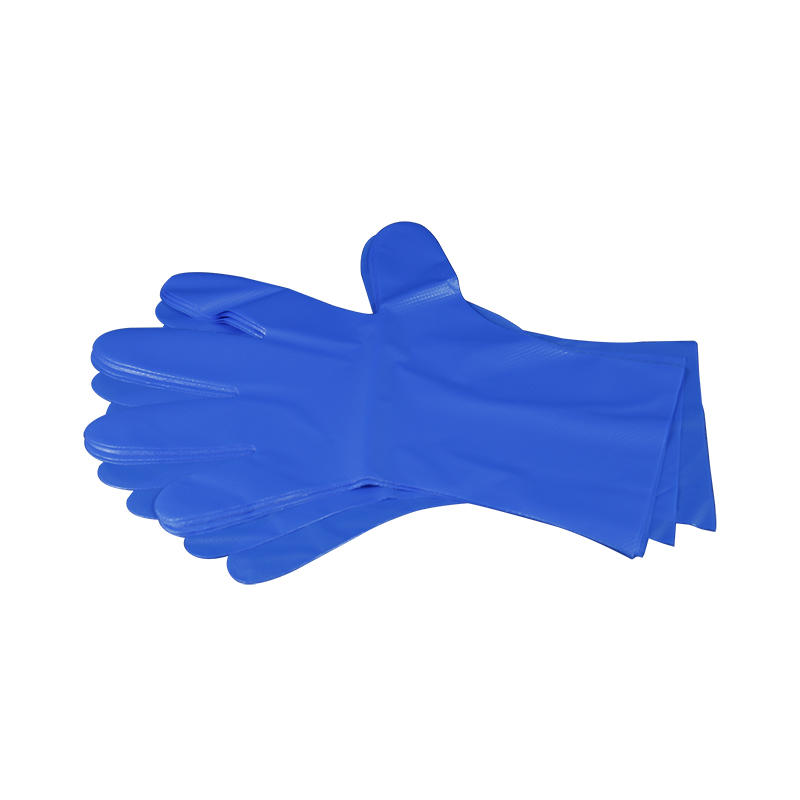 | | | | |
| --- | --- | --- | --- |
| Place of Origin: | Zhejiang, China | Brand Name: | OEM brand & Kangna |
| Model Number: | KN-VS01 | Sterilization: | EO GAS |
| Properties: | Gynecology | Size: | XS,S,M,L |
| Shelf Life: | 3 years | Material: | Medical grade PS |
| Packaging: | 1pc/PE bag,100pcx/carton | Store claim: | store in dark, dry and clean conditions |
| Certification: | CE,FDA,ISO13485 | Instrument classification: | Class II |
| Safety standard: | None | Type: | middle screw |
| Volumes: | 1cc, 2cc, 3cc, 5cc, 10cc, 20cc, 30cc, 50cc | Component: | duckbill,screw,nut |
| Supply Type: | OEM | Delivery time: | within 25days after payment |
| Port: | Shanghai port,China |   |   |