Vaginal Speculum
A vaginal speculum is a device used to see the interior of a woman's vagina.
These devices were originally used by male physicians as they had limited access to lab testing. They were the foundation of understanding and treatment of the burgeoning field of gynecology. But the speculum has evolved greatly since its grim beginnings. Modern specula are made of surgical-grade stainless steel and plastic.
Pederson speculum
With the increasing incidence of uterine fibroids and ovarian cysts, the market for Vaginal Pederson specula is booming. A pelvic exam is a visual and physical examination of a woman's reproductive organs by a physician. The specula is used to detect infections, including gonorrhea, chlamydia, genital herpes, and HPV. It is estimated that more than 1 million people contract a sexually transmitted disease everyday in the world.
The Pederson Speculum is generally made of plastic or metal and shaped like a duck's bill. Its purpose is to help doctors visualize the vagina and its walls. The blades are thinner than regular adult speculums and are attached by a screw mechanism. A wide grip handle makes it easy to hold and maneuver. The Speculum has two separate pieces: one for the opening of the cervix, and the other to see the uterus.
Graves speculum
The use of a speculum in the vagina is a common surgical procedure. Its design is based on the Graves speculum, but there are also self-retaining vaginal speculae. The purpose of a self-retaining speculum is to increase comfort while using it. It also allows the physician to access other structures in the vagina, such as the rectovaginal fascia.
Graves speculums are available in small, medium, and large sizes, with bills that are slightly wider than Pederson specula. The Graves speculum is used in women who have had sexual intercourse, because they have wider vaginal canals. A metal speculum is an excellent choice if you're eco-conscious. It's also easy to disinfect.
Ultra-narrow speculum
A vaginal speculum is a device used to visualize the interior of the vagina. This device is made up of two blades held together by a handle. The blade on top has a lever that opens the speculum away from the inferior blade. This tool is used to access the cervix. It is also used to visualize the cervix.
To insert a speculum, first ask the woman if she is ready. Once she has consented, carefully open her genitals. Hold the speculum in your hand. Turn the handle to the side, then slide the closed bills into the vagina. Be careful not to hurt the woman, but do not twist or pull the speculum. This device is used to check for the presence of vaginal cancer or HPV.
Disposable speculum
A wide, redesigned handle and yoke help improve balance and maneuverability. A new light pipe projects light forward rather than backward. Smooth, molded acrylic won't bind or pinch tissue, and the yoke is stronger than cheap metal alternatives. And since it is single-use, no metal specs are needed to clean and reprocess. This is a definite plus in an era of reprocessing metal specs.
These disposable vaginal specula are made of high-quality, latex-free plastic. They are easy to insert and manipulate with one hand. The specula are latex-free and made from FDA-grade plastic resin. They are also available with multiple settings for optimal performance. Disposable specula are not sterile, and some have lubrication options.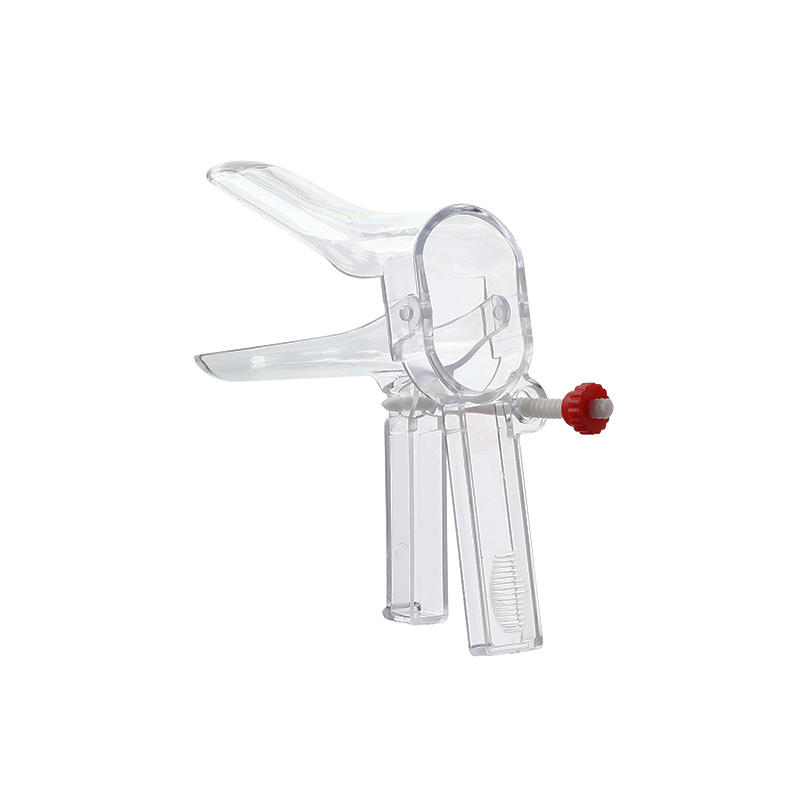 | | | | |
| --- | --- | --- | --- |
| Place of Origin: | Zhejiang, China | Brand Name: | OEM brand & Kangna |
| Model Number: | KN-VS01 | Sterilization: | EO GAS |
| Properties: | Gynecology | Size: | XS,S,M,L |
| Shelf Life: | 3 years | Material: | Medical grade PS |
| Packaging: | 1pc/PE bag,100pcx/carton | Store claim: | store in dark, dry and clean conditions |
| Certification: | CE,FDA,ISO13485 | Instrument classification: | Class II |
| Safety standard: | None | Type: | middle screw |
| Volumes: | 1cc, 2cc, 3cc, 5cc, 10cc, 20cc, 30cc, 50cc | Component: | duckbill,screw,nut |
| Supply Type: | OEM | Delivery time: | within 25days after payment |
| Port: | Shanghai port,China |   |   |